Services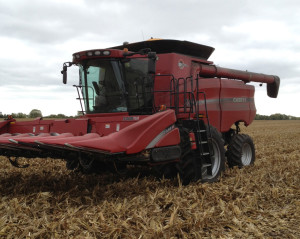 REAL ESTATE SALES:
Private Listings:
Seller's agent:  We will market your farm in the most professional and ethical manner to attract the most serious buyers. This process relies heavily on our knowledge of land and values, our marketing techniques, our sophisticated mailing list, and our abilities to communicate all the positive selling points of your property to a buyer. With over 25 years of farm finance experience, we can help buyers obtain the financing necessary to purchase your farm. We also have the knowledge and experience to work with 1031 Tax-Deferred Exchange buyers who need to reinvest in farmland.  These buyers prefer to purchase land privately.
Buyer's agent:  We can help find the type of land that best fits your requirements. Many times, we know of land that may be available that would meet your goals. Communication is key. We listen and go to work for you and can also help you obtain financing, if needed.
Recreational specialist:  We have extensive knowledge and experience in the proper techniques to achieve the most revenue for your property whether buying or selling.
Auctions:
We can sell your property at a public auction. Your property would be sold on a specific date, on your terms, and with a reserve price or as an absolute auction. We have an experienced team to help market your property. How may we help you?
---
Advantages of Private Listings and Public Auctions
Private Listings:
Seller negotiates price throughout
More confidential transaction
Terms are flexible – may attract more buyers
No advertising expense
1031 Tax-Deferred Exchange friendly
Buyer can pay part or all of the commission
Broker represents seller and possibly buyer
Public Auction:
Property sells on a specific date
Seller sets terms
Buyer sets price, seller can accept or reject
Can sell at absolute auction regardless of price
Urgency is projected
Buyer can pay part or all of the commission
Auctioneer represents seller only
---
FARM MANAGEMENT:
Our purpose is to help you meet your farming goals. We can help with farm lease negotiation with your existing tenant or help select a new farm tenant. Want to maximize your farm income? We have the knowledge and experience to help. Your personal farm manager will make visits to your farm and provide financial accounting reporting. Also provided are farm budgets and suggestions regarding farm improvement projects. Call us to schedule an appointment to see how we may increase your profits.