About Us
Frank Butler
Illinois Managing Broker #471.004319
Indiana Principal Broker #IB29500094
Farm Manager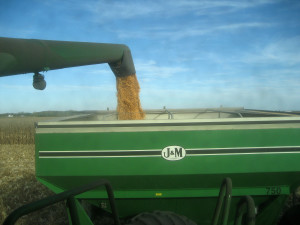 A farm owner himself, Frank has the knowledge and over 39 years of experience to provide the service you deserve. He has worked with real estate brokers, lenders, title insurance companies, appraisers, farmland investors, attorneys, auctioneers and farm managers. He has also worked with Farm Service agencies, FHA, NRCS, surveyors, insurance adjusters (building and crop), university personnel, extension advisors, coal companies, pipeline companies, timber buyers, and others.
Frank was raised on a farm in Vermilion County, Illinois and graduated from the University of Illinois with a major in Agricultural Industries and a minor in Accounting. He worked for six years as Farm Manager for Second National Bank in Danville where he also was involved in farm appraisals and lending. He worked as a Vice-President of Agricultural Financial Services with Farm Credit Services of Illinois for over 19 years and originated over 100 million dollars of loan volume with the majority in farm real estate financing. Frank was also licensed to sell crop, hail and life insurance while at Farm Credit.
He has held an Illinois real estate license since 1993 and an Indiana real estate license since 1995.
Frank and his wife are the owners of Strawberry Acres which grows specialty crops in Vermilion County. Strawberry Acres received the 2012 Business of the Year Award presented by Vermilion Advantage Ag/Natural Resources Council. Frank is a member of various state and national specialty crop organizations and on the board of the Mid-Atlantic Strawberry Growers Association. They own other farm real estate in Vermilion County, Illinois.
Scott Eggert
Broker #475.131491
Recreational Land Specialist
Scott attended Michigan State University. Having been involved in several successful ventures, Scott is knowledgeable in both the professional and personal sides of business. Scott has grown up in the real estate market. He owns and operates a home building/development business, a trade he learned from his father. Scott owns farmland in northwest Indiana and west central Illinois.
With recreational properties, Scott is incorporating his passion for hunting into a career. Timbered or tillable, Scott's heart races every time he encounters a new piece of property. That enthusiasm will be obvious to his clients. Scott is truly a conservationist and sportsman. His free time, when not with his family, is usually consumed by the outdoors. Hunting whitetail deer and turkey or improving the habitat for both are what fuels Scott's passion for the outdoors. Scott and his hunting partners manage their deer for mature trophy animals. His knowledge of habitat and herd dynamics is key in recognizing those properties that will consistently produce trophy animals. Scott hopes that this venture will preserve the outdoors for future generations. He realizes that it is becoming increasingly difficult and frustrating to secure land for hunting and other recreational activities. Having two children himself, Scott would like nothing more than individuals to own their hunting future and be able to share that experience with their families.
Scott is a member of the National Wild Turkey Federation, the Pope and Young Club, the Quality Deer Management Association and the Theodore Roosevelt Conservation Partnership.